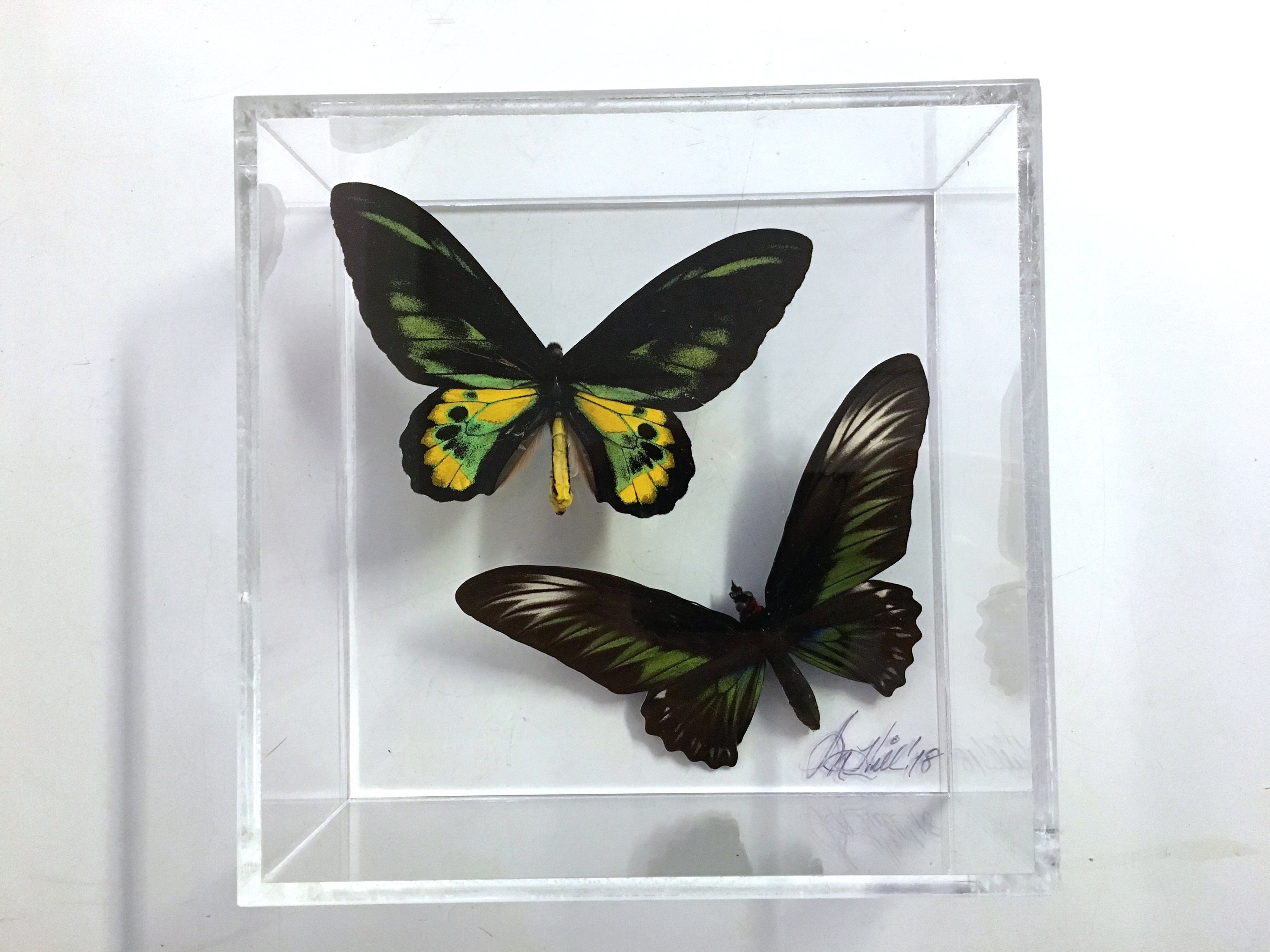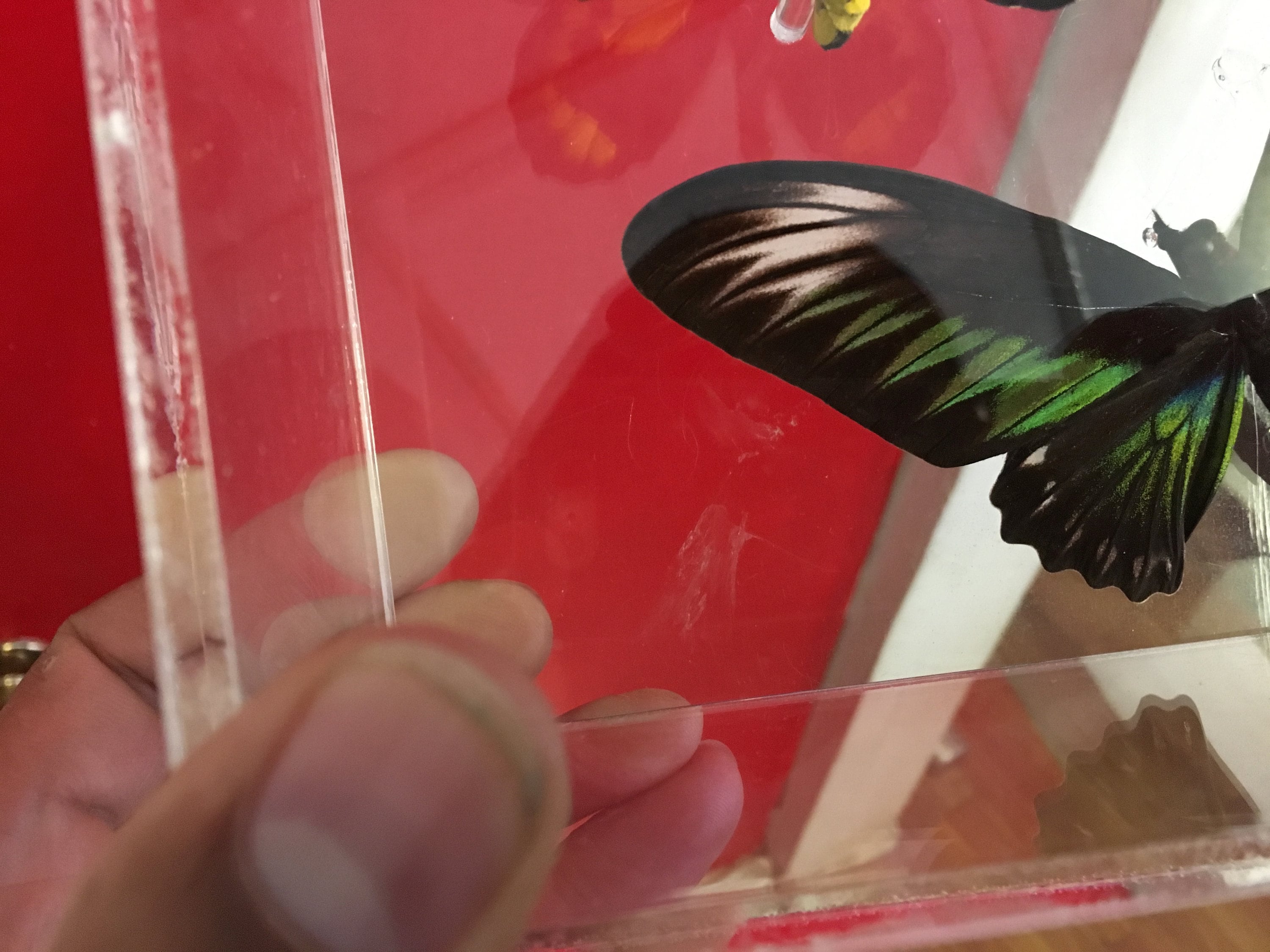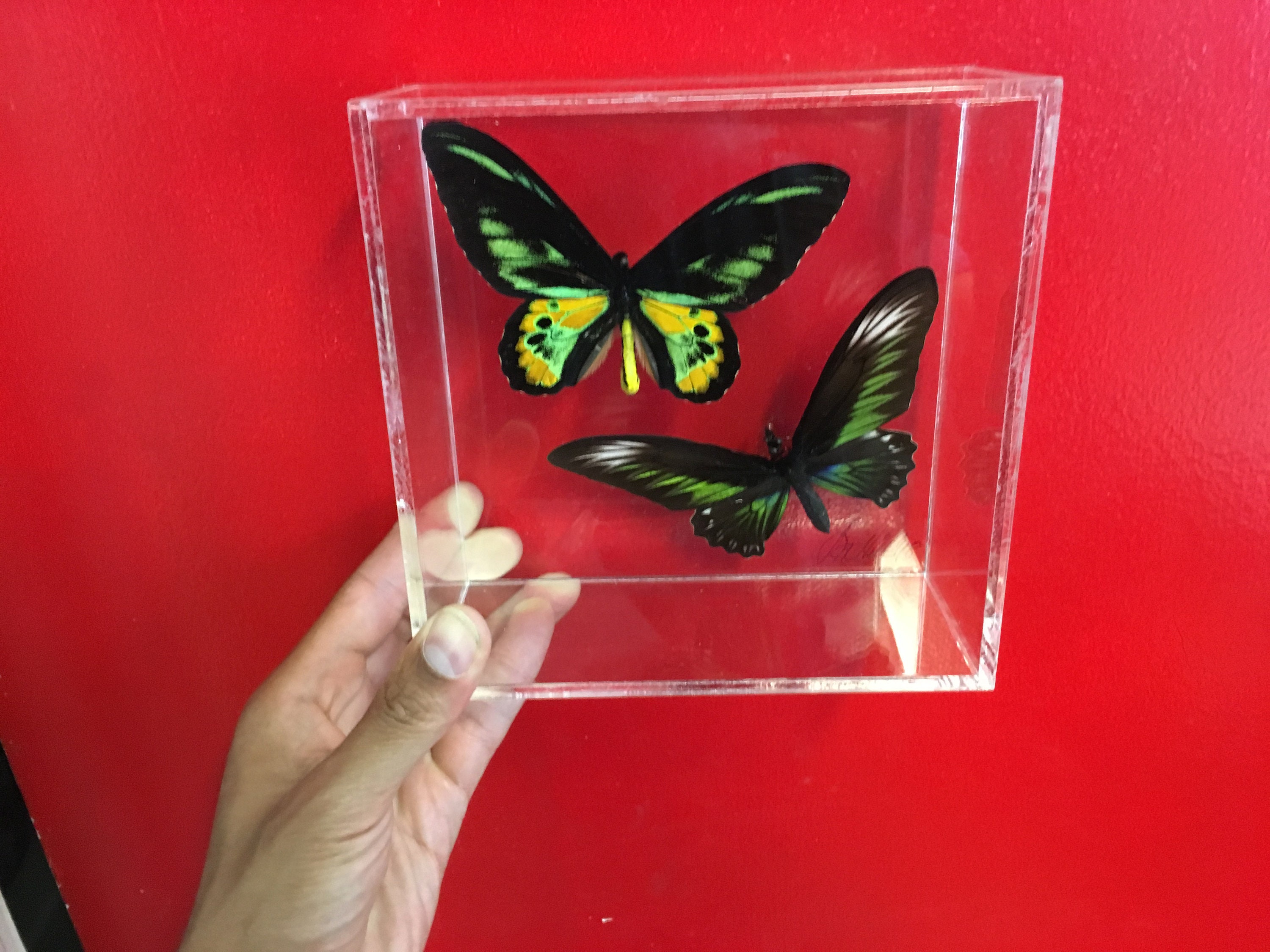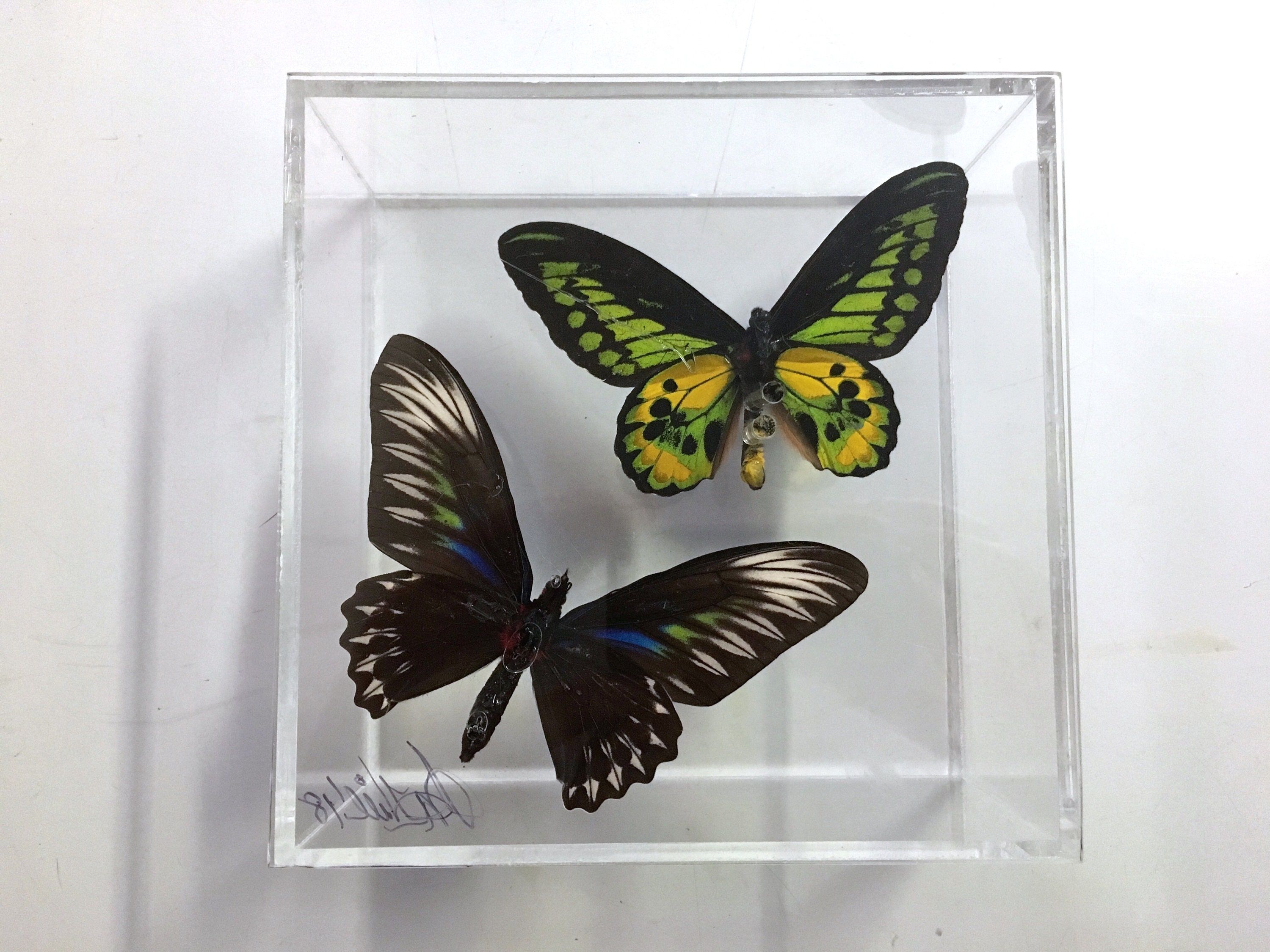 Check out these gorgeous birdwing butterflies.

We have ornithoptera rothschildi and Rajah Brooke's birdwing. The problem with this piece is that there are some flaws, there is a glue mark under the wing of the top butterfly and a couple of little scratch marks to the left of the lower butterfly. These are hard to see when the piece is hanging and the upper flaw cannot be seen at all.

This is a 7x7x3 inch table top, shelf display made with a real butterflies. We will include a plastic wall backing in case you want to hang it on the wall.
Refunds
Hi, returns are not accepted, we will replace only if the item is damaged in transit, the damage has to be reported at the moment of delivery. Customer is to pay for shipping of the item back to us and also the replacement item's shipping costs.