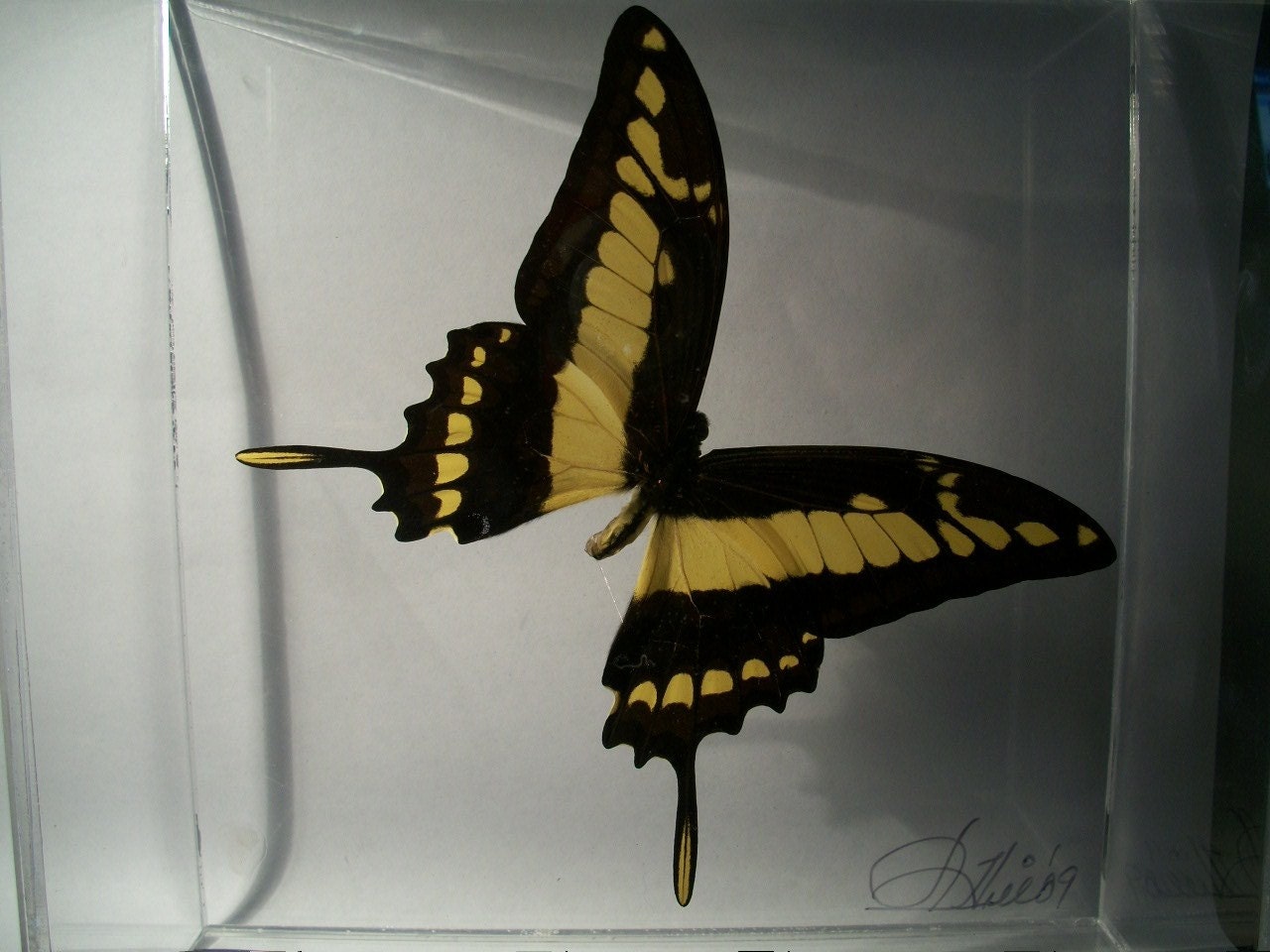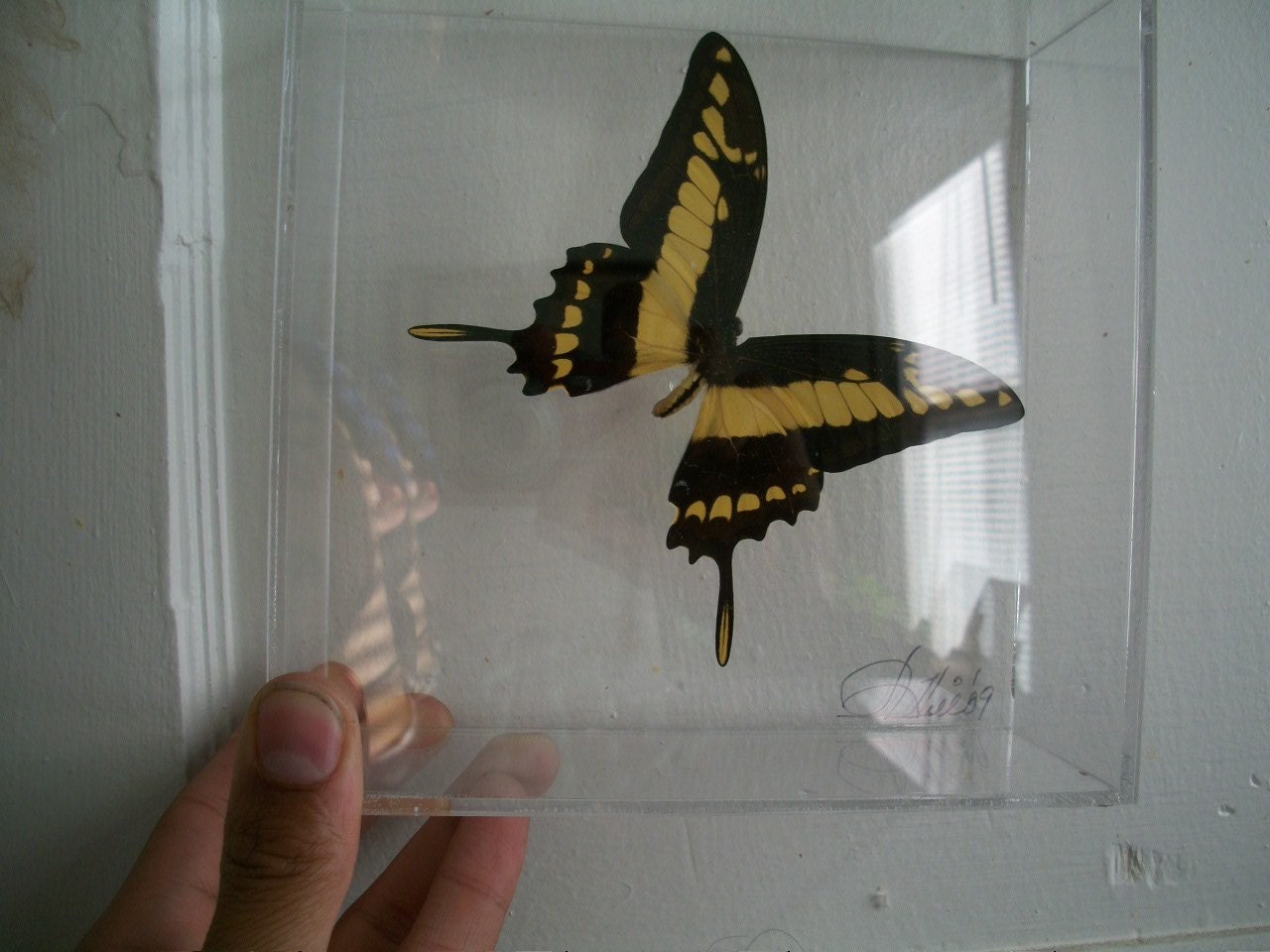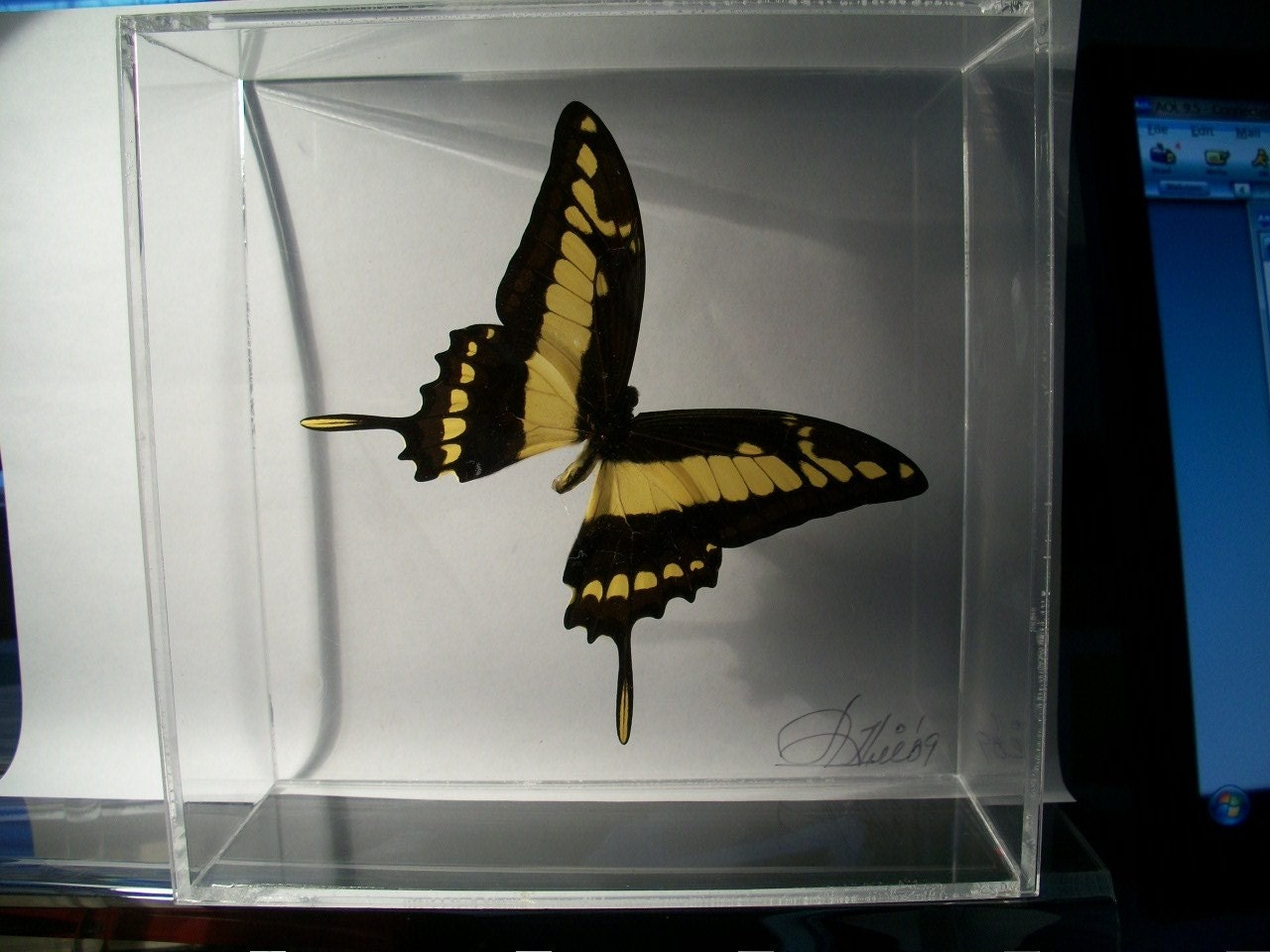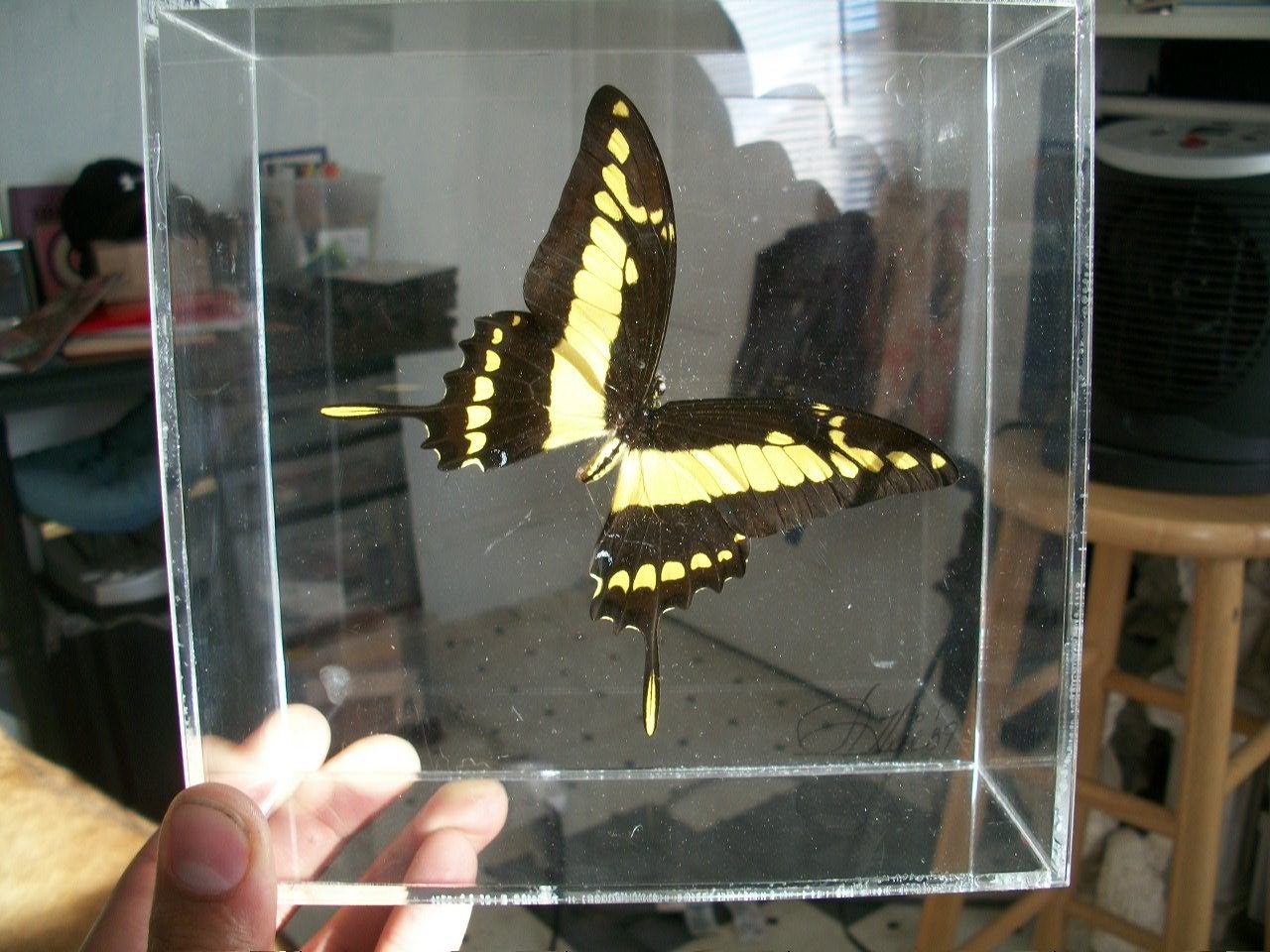 Some call them Tiger swallowtails, but at Mariposa Gallery, they are known as lions. The Papilio thoas, which can be found all the way up as far as Florida and the carolinas is a recognizable butterfly for many, yellow and dark brown, this beauty is preserved forever for your viewing pleasure.

The case measures 7" around and 3" deep, great for the desk.
Refunds
Hi, returns are not accepted, we will replace only if the item is damaged in transit, the damage has to be reported at the moment of delivery. Customer is to pay for shipping of the item back to us and also the replacement item's shipping costs.