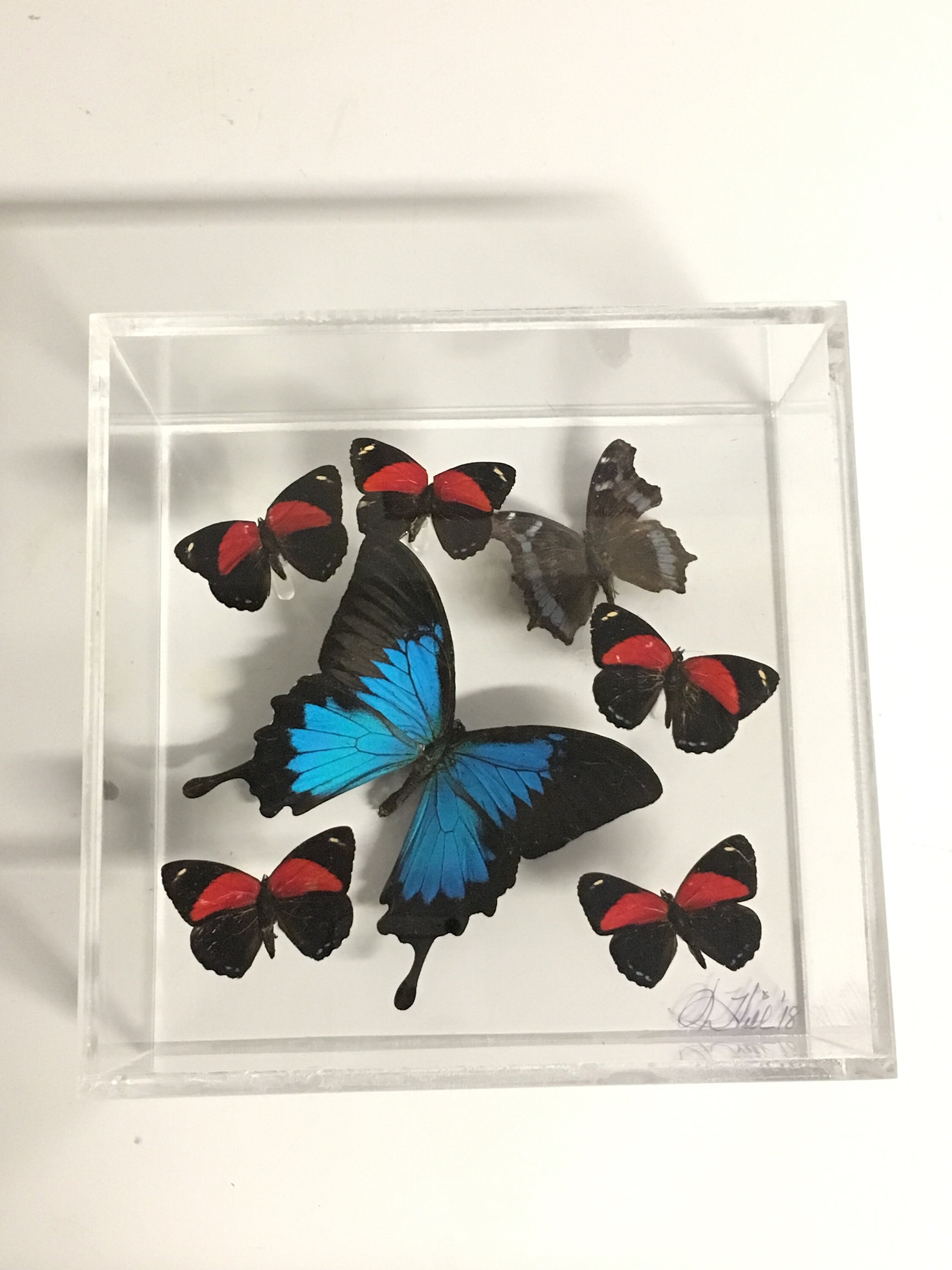 Real colorful butterflies are mounted on a clear peg as well as directly on the back for a "3-d" effect!

This seven by seven with seven features beautiful butterflies which remind us of the Greek hero Ulysses and all of the people that admired him. It can be interpreted in many ways but there is no denying that the beautiful Papilio ulysses is front and center in this panel and is one of the worlds most gorgeous butterflies.

This is a 7x3x7 inch table top, shelf display made with real butterflies. We will include a plastic wall backing in case you want to hang it on the wall.
Refunds
Hi, returns are not accepted, we will replace only if the item is damaged in transit, the damage has to be reported at the moment of delivery. Customer is to pay for shipping of the item back to us and also the replacement item's shipping costs.