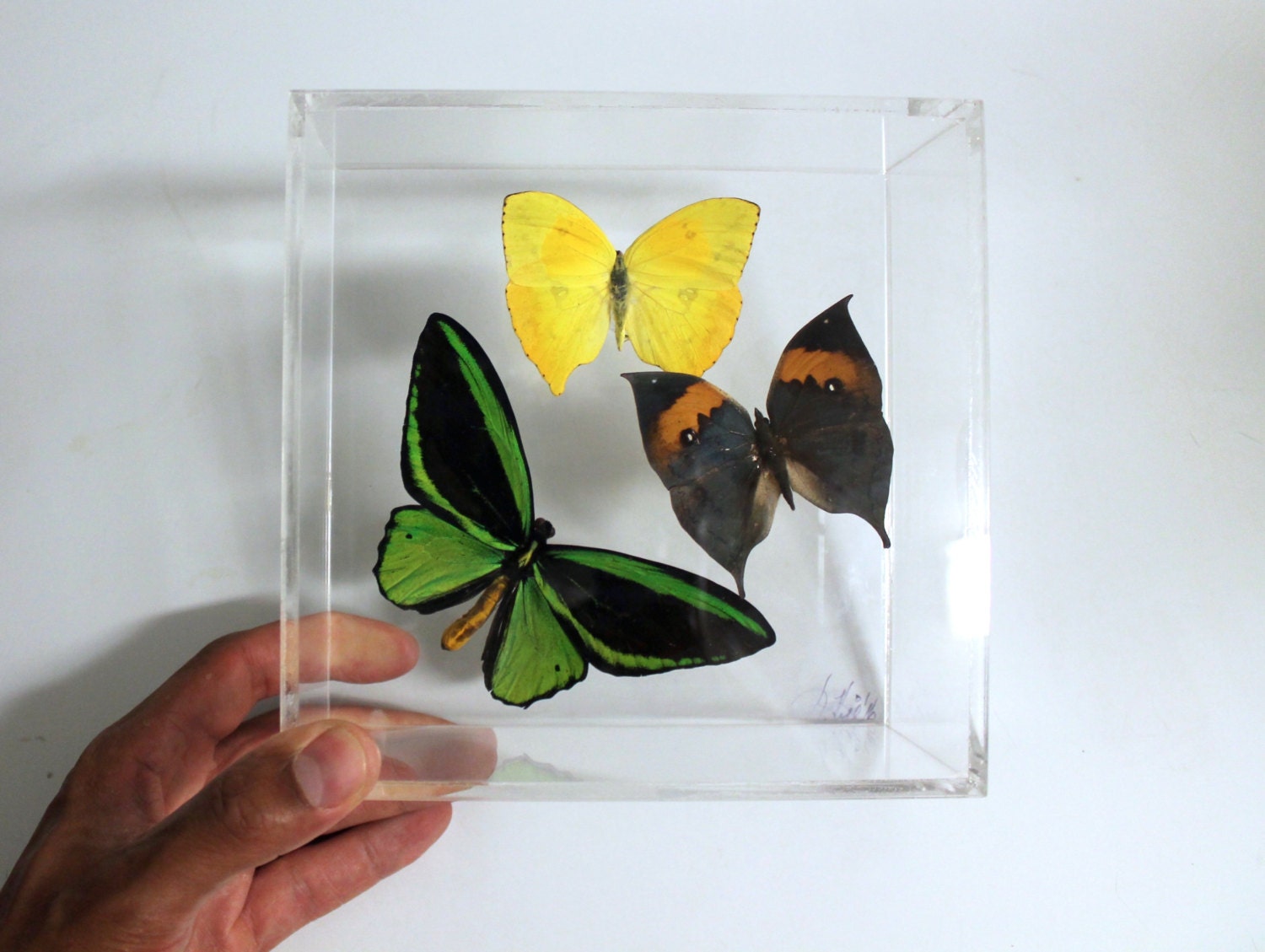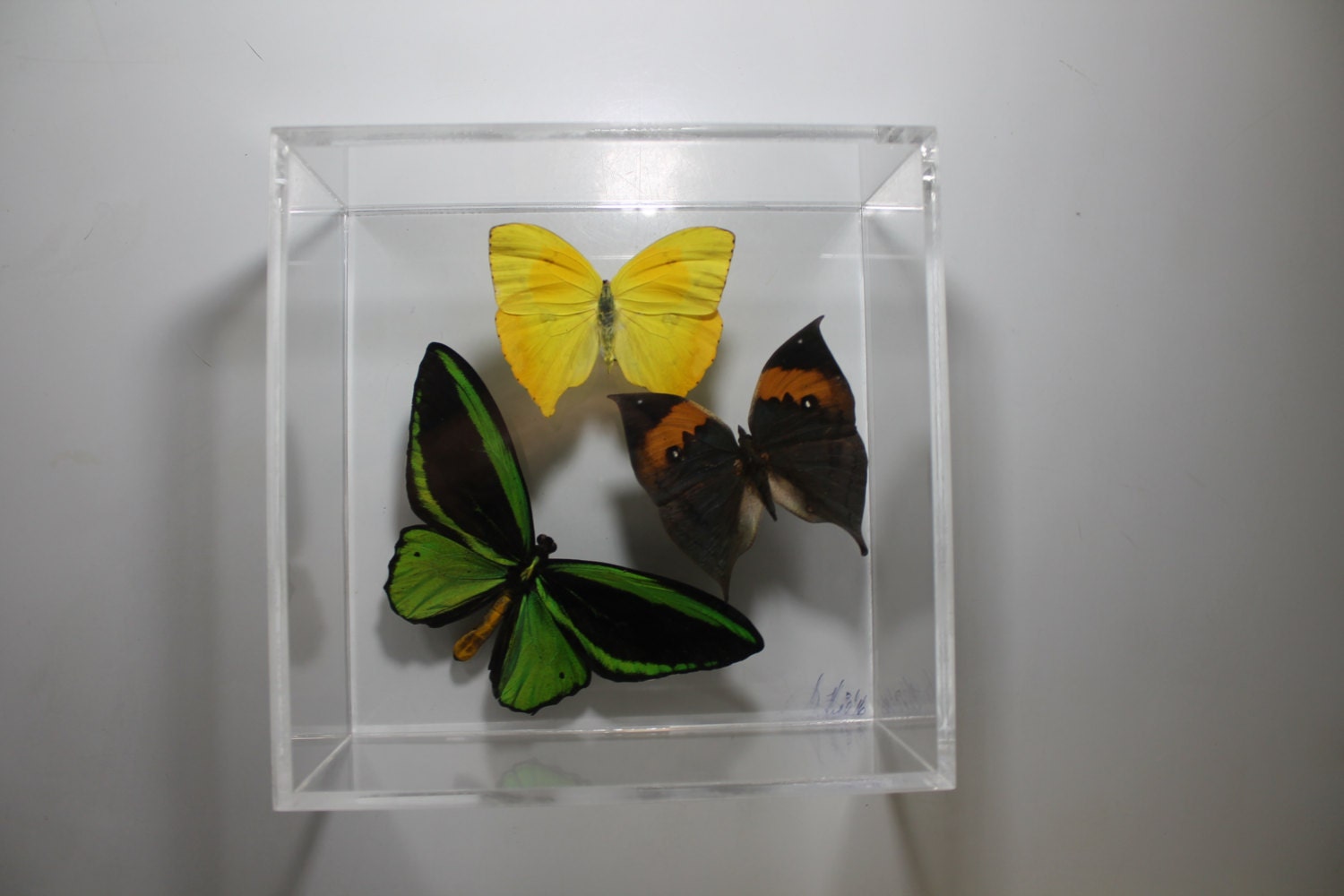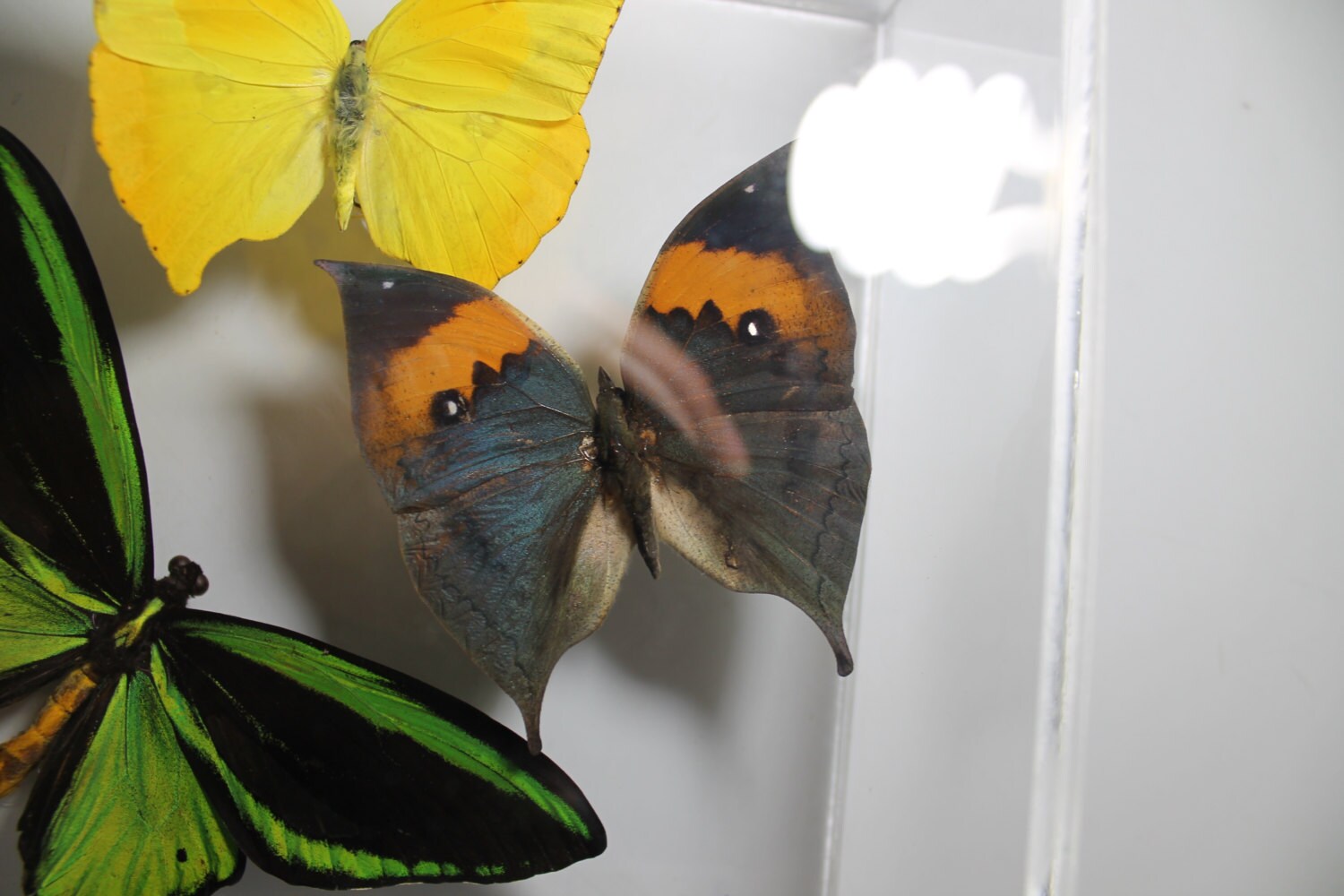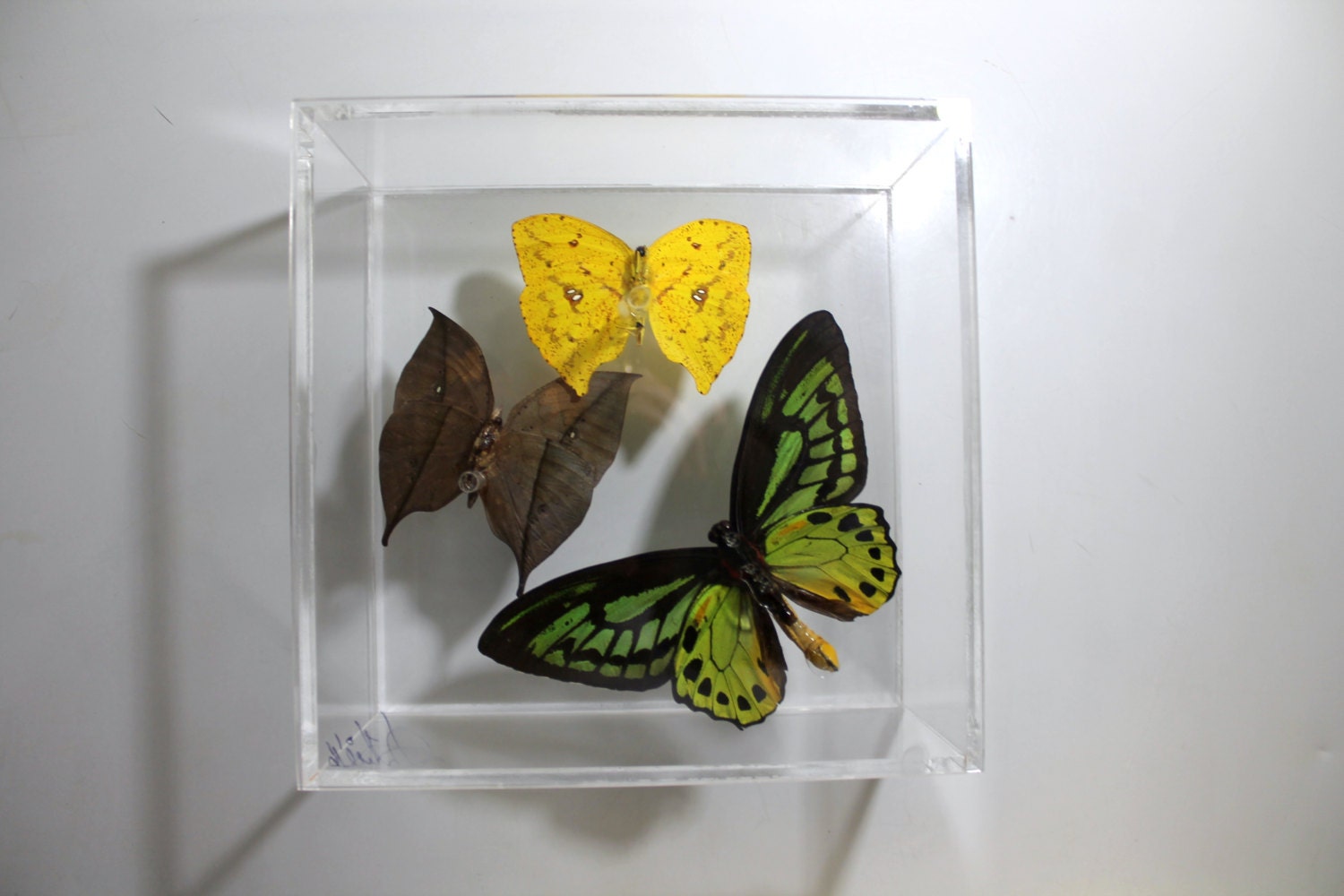 Real colorful butterflies in this panel include the ever amazing Ornithoptera priamus poseidon, phoebis rurina to add bright color and the supremely amazing master of camouflage butterfly Kallima inachus.

The last photo shows the back of the panel which might be even more interesting than the front!

Our NEW THICKER Plastic Box looks more like glass!

This is a 7x3x7 (length, width, height) inch table top, shelf display made with real butterflies. We will include a plastic wall backing in case you want to hang it on the wall.
Refunds
Hi, returns are not accepted, we will replace only if the item is damaged in transit, the damage has to be reported at the moment of delivery. Customer is to pay for shipping of the item back to us and also the replacement item's shipping costs.